Feb 11, 2022
Alexey Yanson interviewed by Carrier Community media portal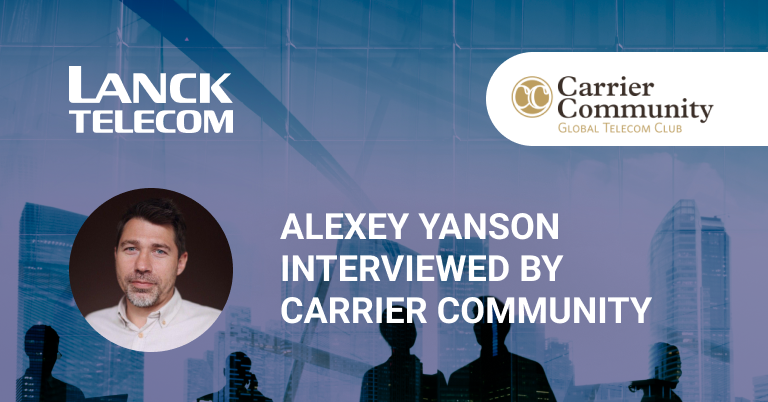 We are very pleased to announce that Aleksey Yanson recently gave an interview with the Carrier Community. 
As one of the largest and most influential communities uniting more than representatives of operators and interested participants of the telecom market, the Carrier Community remains tuned in to the current market set-up. The Carrier Community has always been and continues to remain a portal where members can share ideas and express their opinions, organize leading community events and talk to the biggest industry players' C-levels. 
It's with great pleasure to see Alexey as a trend-setter on the front page of the latest issue of CC-Magazine. During his interview, Alexey spoke about the main trends in the telecom industry and shared LANCK Telecom's plans for the coming years.
You can find the whole video of the interview on the Carrier Community portal or read the text of the interview in the fresh issue of CC-Magazine by clicking the link.