Feb 15, 2022
Vladimir Smal Shortlisted at MEF Board Elections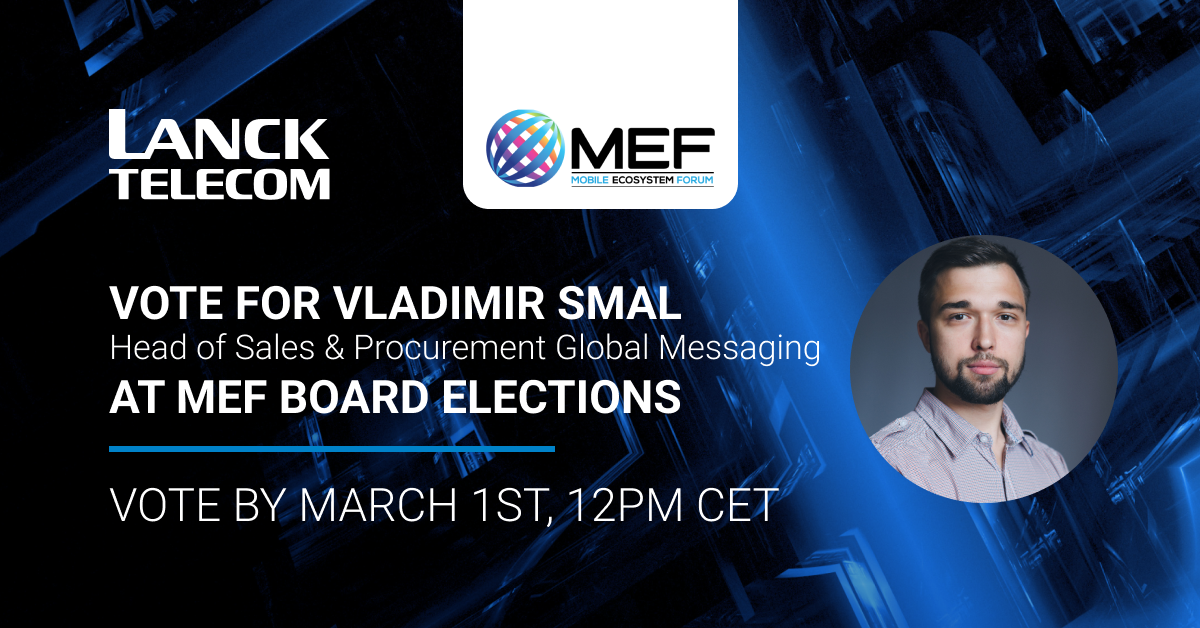 It is a great pleasure and opportunity for LANCK Telecom to have one of our own representatives on the MEF Board.

We're especially thrilled that this candidate is one of LANCK Telecom's most motivated and proactive team members – Vladimir Smal, Head of Sales & Procurement Global Messaging. We make no bones that Vladimir is the right candidate for such a high industry position. Vladimir began working at LANCK Telecom as a sales manager in the MENASA Voice department in 2008 and later took charge of it. Since then, Vladimir has developed expertise in Voice, Messaging and Anti-fraud. He showed bravery and determination in becoming head of the Sales Global Messaging department in 2019.
We strongly believe that the MEF Board is a unique platform that not only discusses the hot-button issues of the industry but, most critically, has the ability to implement resolutions for real business policy. As a MEF Board member, Vladimir will have a great opportunity to use his vast industry experience gained through his service with LANCK Telecom as well as numerous personal relationships to:
Strengthen MEF membership

Implement visions for advancing industry solutions such as RCS and IoT

Promote the Business SMS Code of Conduct and fraud detection & prevention for the mobile ecosystem's long-term sustainability

Engage with industry stakeholders to enhance their current operations
And much more.
We would appreciate your support in voting for Vladimir here (please kindly note that only MEF members are allowed to vote – login required) by March 1st, 12:00 PM CET. The results will be announced at the Board Elections event taking place at the MWC conference in Barcelona.