Apr 13, 2022
Dmitry Strelkov Named in Top 25 of Rocco 100 Report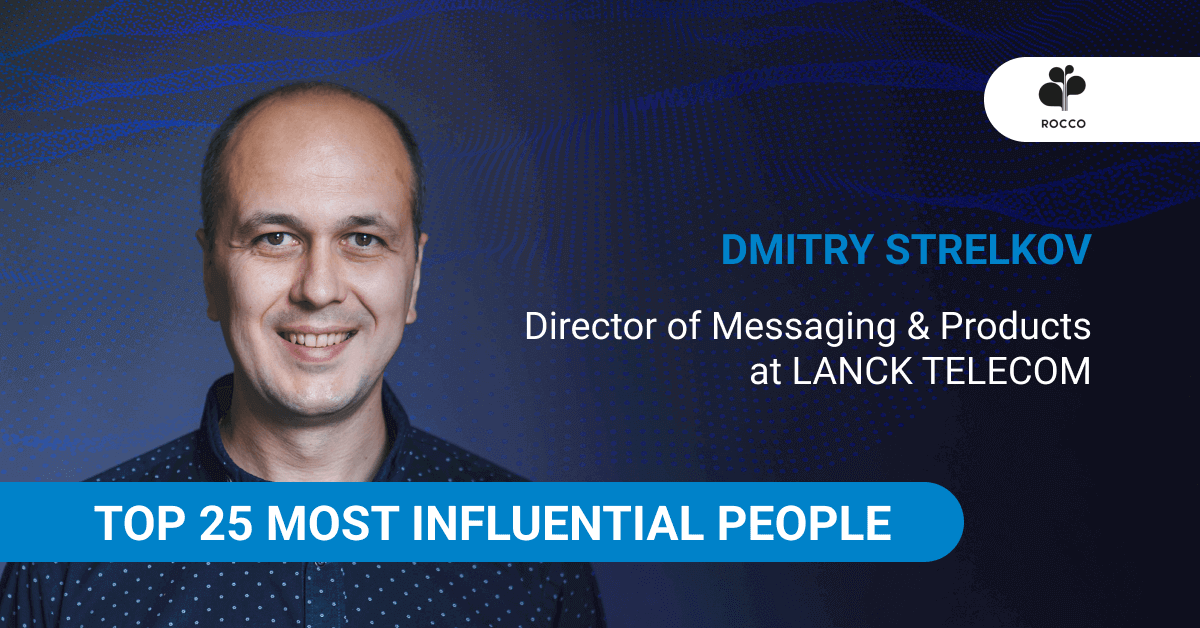 We are delighted to announce that Dmitry Strelkov, Messaging and Product Director of LANCK Telecom, was named in the Top 25 of this year's ROCCO 100 Report.
A Highly Valued Recognition
Launched in 2019, the ROCCO 100 report features the results of biennial research to identify the 100 most influential people in Roaming, Messaging and Interconnection based on industry opinion, nominations and voting. Since then, the ROCCO 100 has become one of the most highly-valued personal recognitions in the industry.
From the ROCCO 100 report:
"Dmitry's expertise and ambition have pushed the industry forward. His contribution to our work has expanded the market of telecommunication services." 
-2022 ROCCO 100 report
We are grateful and excited that Dmitry is ranked among the industry's most innovative leaders. It is a testament to his knowledge and expertise and to the great work that he has been doing with LANCK Telecom for the past 10 years.
Here's what the ROCCO 100 voters had to say about Dmitry:
"A proven leader in a very competitive environment, achieving and surpassing yearly goals, a visionary of RCS and new technologies in Messaging."
We truly appreciate the support of our partners who voted for Dmitry and their high recognition of Dmitry's expertise and visionary leadership in telecommunications.
About ROCCO Research
ROCCO Research is a strategic entity founded in 2012 with the aim of providing unbiased insight to serve as a catalyst for positive change. They provide independent research and consulting services in the telecommunications industry and beyond. Their services are an invaluable tool for telcos facing the unimaginable developments and challenges the industry presents.
You can learn more about the ROCCO 100 report here and read all about ROCCO Research here.