Jan 13, 2021
Fraud Management System by LANCK Telecom is nominated to the Cybersecurity Excellence Awards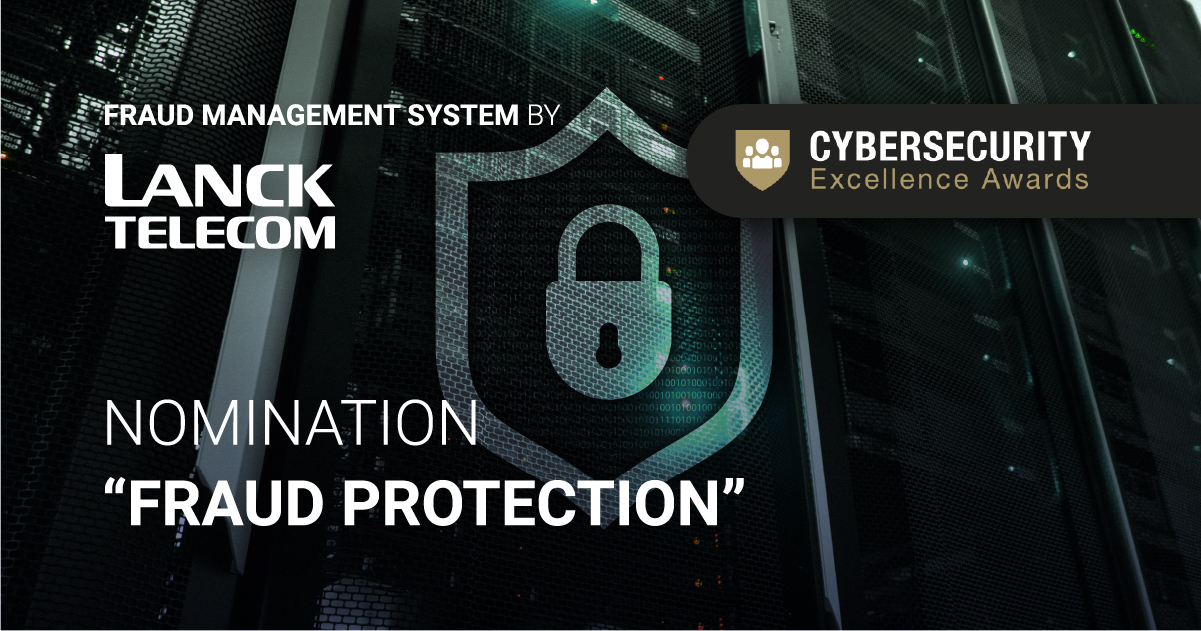 We are pleased to announce that the LANCK Telecom FMS has been nominated to the Fraud Protection category of the Cybersecurity Excellence Awards.
These awards recognize companies, products, and professionals who excel in the realm of cybersecurity due to their progress, innovation, and cutting-edge know-how. The awards are presented by the Cybersecurity Insiders LinkedIn community of over 400,000 cybersecurity professionals – the authoritative voice of cybersecurity experts.
Winners and finalists will be posted on the Cybersecurity Excellence Awards website and in the Cybersecurity Insiders LinkedIn community.
Being nominated for this award is a great honor for LANCK Telecom. It serves as a major recognition of more than 8 years of development and improvement of our fraud management system – a cutting-edge technology powered by artificial intelligence and machine learning algorithms.
We would greatly appreciate it if you vote for us clicking this link. Follow us for more updates!