Jan 28, 2021
LANCK Telecom signed MEF Code of Conduct v2.0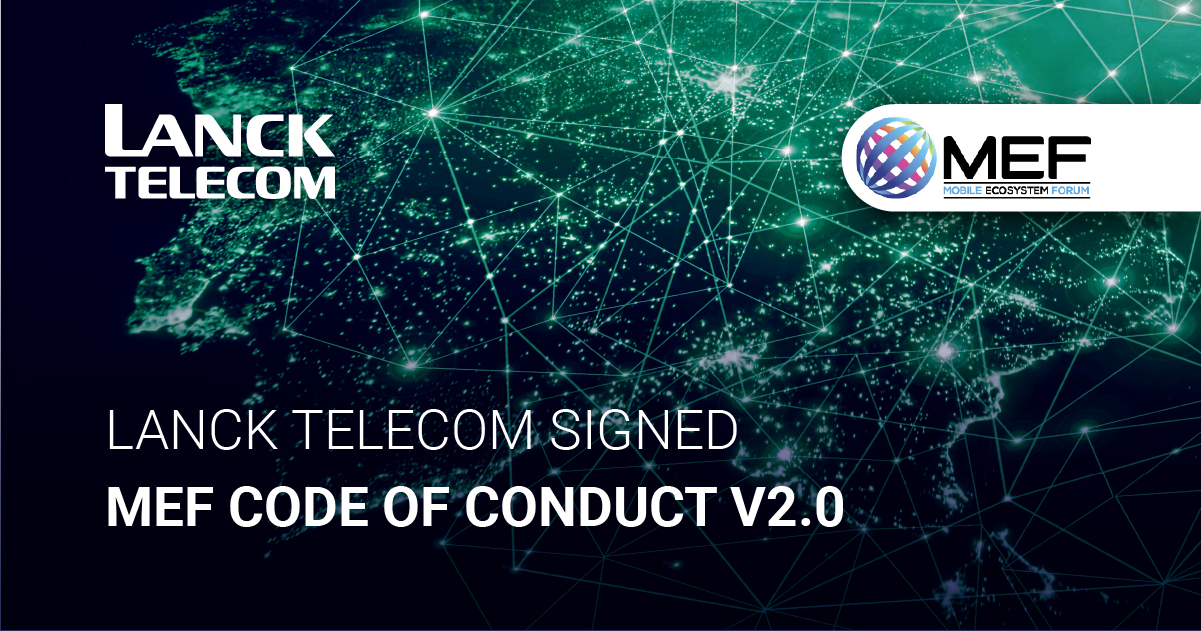 We are glad to share with you the latest business SMS fraud guidelines issued by MEF. We fully agree with MEF's assessment of the seriousness of the global fraud issue. We also wholeheartedly agree that any prospective solution hinges on cooperation between all industry players: operators, vendors, aggregators, regulators and others.
In our drive to build a fraud-free telecom community, we seek to defeat all types of fraud – from the simplest to the most complex. However, even the most innovative locally-run anti-fraud solutions cannot be fully effective in keeping up with all constantly evolving fraud threats. To truly stay ahead of fraud as a whole, we need industry-wide cooperation. 
LANCK Telecom vows to always be open to any and all types of cooperation with the entire industry community in the fight against fraud. We have already signed the MEF Code of Conduct V2.0 along with the most influential industry players. We invite all of our partners to join us and also sign the Code of Conduct V2.0.