Mar 5, 2021
Fraud Management System by LANCK Telecom is winning the Cybersecurity Excellence Awards 2021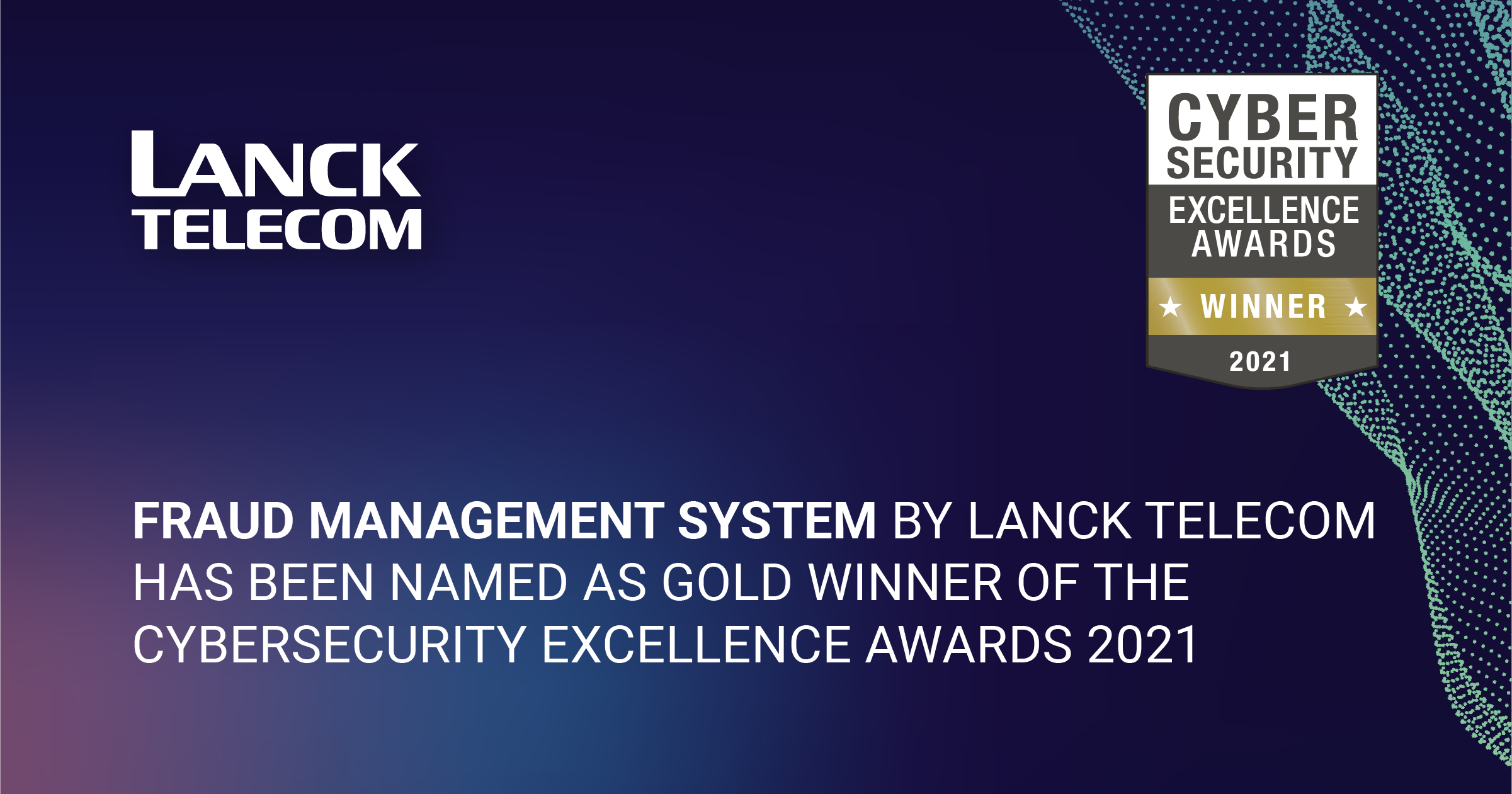 We are delighted to announce that Fraud Management System by LANCK Telecom has been named as a Gold Winner of the Cybersecurity Excellence Awards 2021 at Fraud Protection subcategory in the North America Region.
This award recognizes companies, products and professionals who demonstrate leadership and innovation in cyber security. The awards are given by Cybersecurity Insiders members. This community brings together like-minded people with extensive cybersecurity experience.
Victory in the Cybersecurity Excellence Awards is an official recognition for more than 8 years of achievements in the field of cybersecurity.
At LANCK Telecom we really appreciate such an honor and we thank the organizers of the Awards for this opportunity.
Particularly, we would like to express our warmest gratitude to our partners who supported us in this nomination and actively voted for our anti-fraud solution.