Apr 12, 2021
How do operators face the increasing threat of fraud in wholesale business?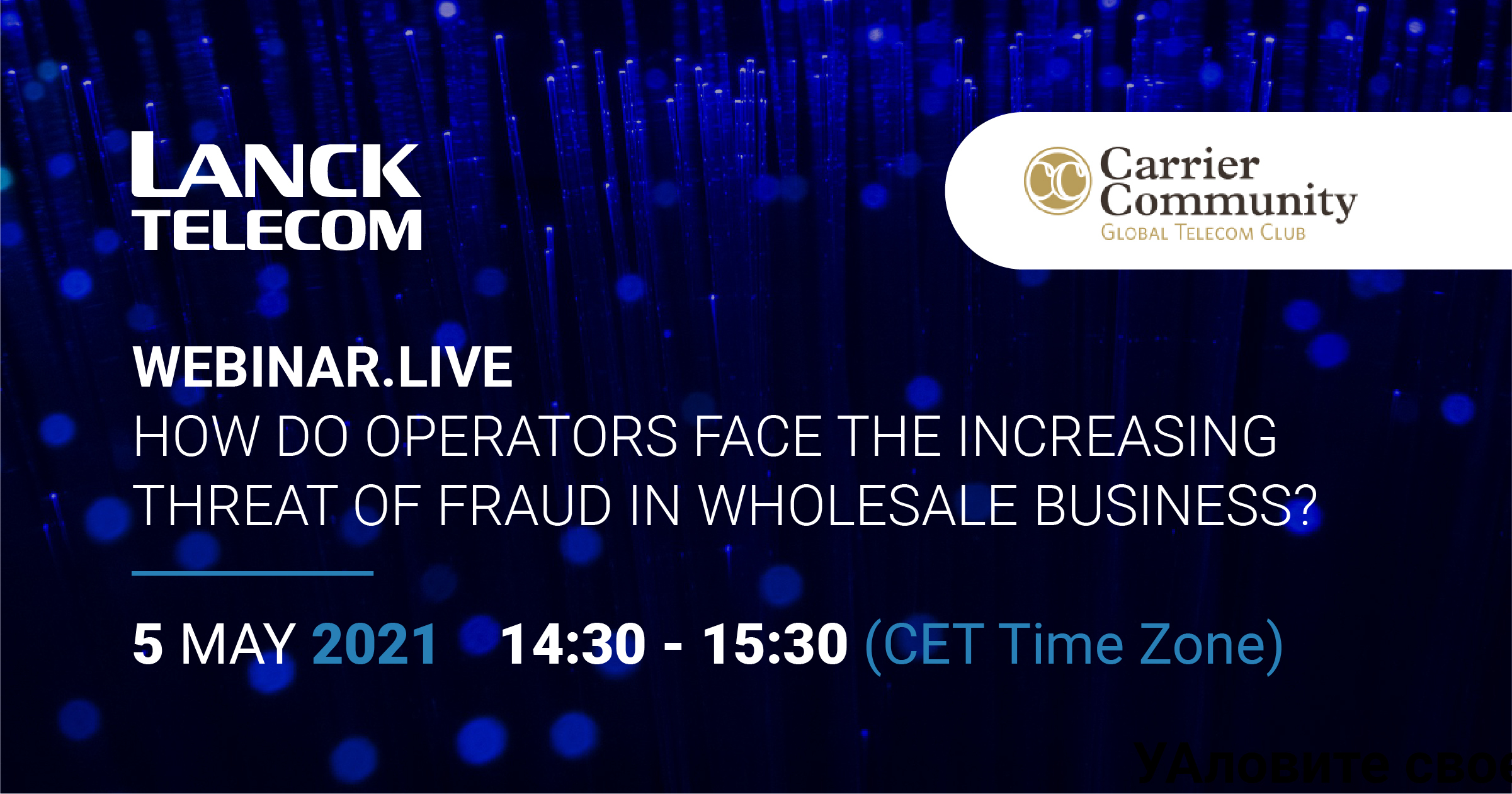 We are happy to announce the upcoming joint webinar with Carrier Community Global Telecom Club.
This Panel Discussion and Knowledge Sharing Session will take place on May 5th 2021. During this session, our keynote speaker Igor Skutsenya – LANCK Telecom Management System Project Manager and RCS Team Leader – will discuss the most innovative, smooth and (Spoiler alert!) free way to overcome the fraud problem. The presentation will be followed by a panel discussion and Q&A session.

If you would like to:
join the industry knowledge discussion with our expert panelists, 

discuss latest industry trends in this field with peers and ask questions during the Q&A sessions, 

create new business relationships and contacts,
you are welcome to join the webinar by clicking the link.
Discussion moderator and panelist: Erik van Stokkom, CEO at VSC.
Other panelists will be announced shortly.
Subscribe to our newsletter to keep in touch.
For further details, please feel free to contact our team at fms@lancktele.com or the CC-team at info@carriercommunity.com.