Oct 6, 2020
LANCK Telecom has become a member of Mobile Ecosystem Forum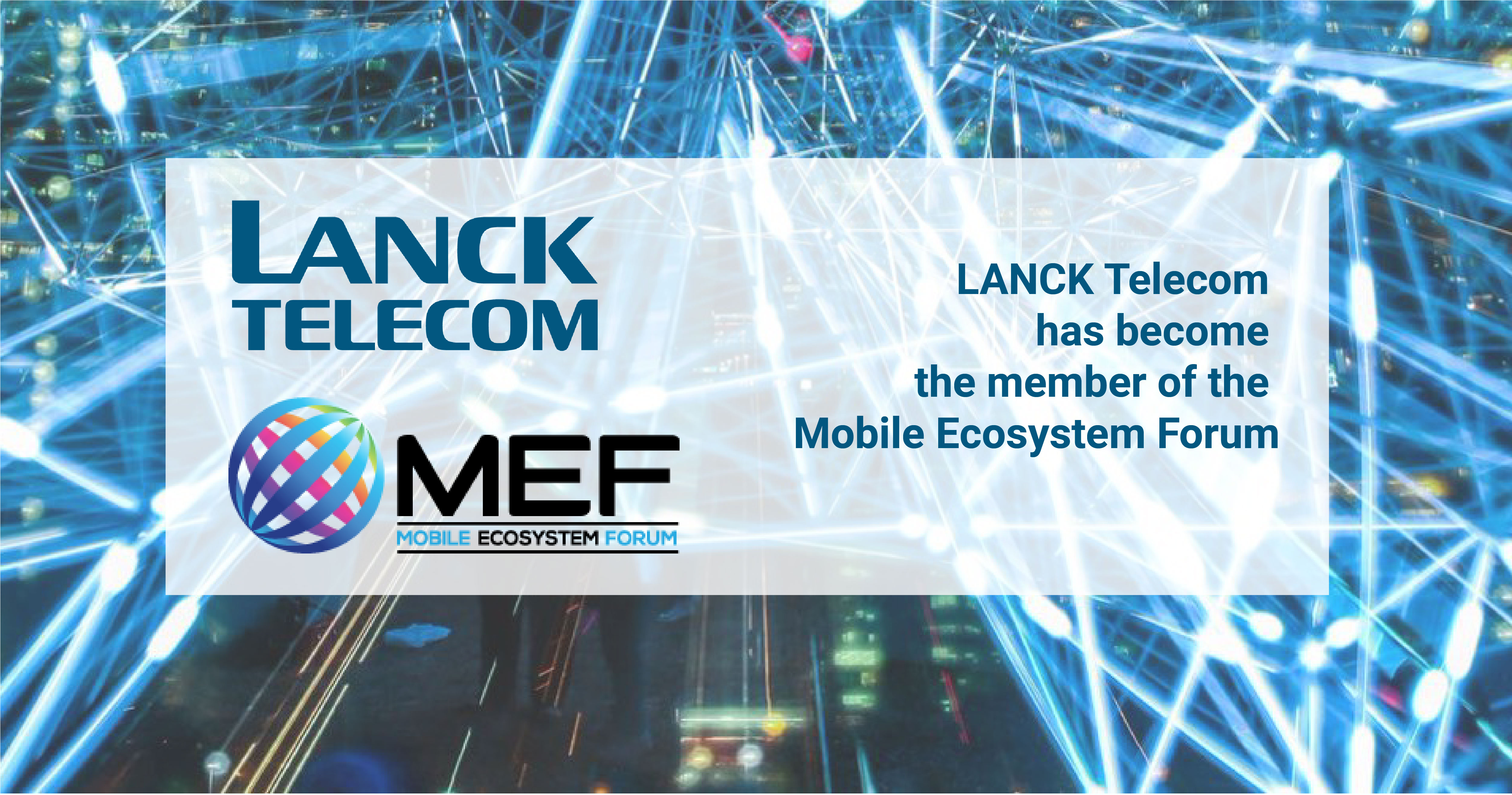 LANCK Telecom is proud to announce that we have become a member of the Mobile Ecosystem Forum (MEF).

Founded in 2000, the Mobile Ecosystem Forum is a global trade body that acts as an impartial and authoritative supporter for addressing the challenges affecting the mobile ecosystem. MEF provides its members with a global, cross-industry platform to interact, collaborate, and promote industry solutions.
The main goal of the collaboration is to accelerate the growth of a sustainable mobile ecosystem that fosters inclusion for every market player and delivers reliable services.
LANCK Telecom always strives to be an active participant in the telecom community and the entire industry. We are interested in staying abreast of the latest changes in the market, sharing and gaining experience, discussing current problems, meeting new people and companies, and creating new business connections.
Networking is critical for the industry for a variety of reasons; especially for endeavors such as overcoming common issues such as telecom fraud. It also acts as a critical guide for setting future directions in the industry.
For these reasons, we are always excited to participate in communities such as MEF. We would like to share our vast experience and expertise in messaging and anti-fraud solutions, and learn from our industry colleagues. We look forward to pooling our efforts together with other market players to advance market safety and growth.
We are glad to be a part of the Forum and are looking forward to connecting with companies that are interested in collaboration and business development with LANCK Telecom.