Sep 8, 2022
LANCK Telecom Shortlisted at the Global Carrier Awards 2022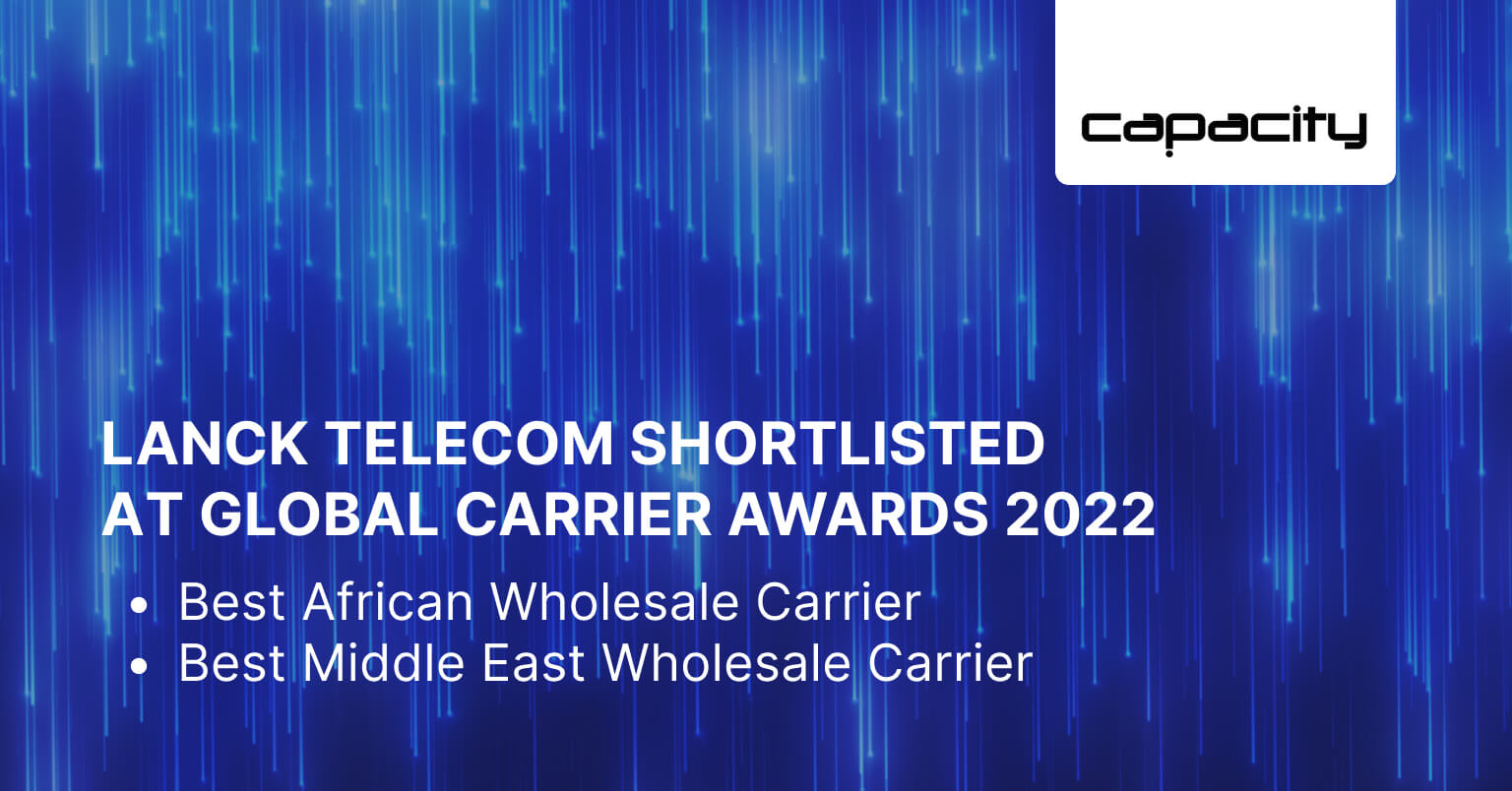 The Global Carrier Awards 2022 are just around the corner and we have some exciting news.
LANCK Telecom has been shortlisted in the following two categories at the event:
Best African Wholesale Carrier
Best Middle East Wholesale Carrier
Wholesale Telecom's Largest Celebration
The Global Carrier Awards are among the most prestigious recognitions in wholesale telecoms and connectivity. The awards celebrate outstanding achievements in global and regional wholesale carrier activity, innovation & technology, subsea & terrestrial projects as well as sales & marketing.
We would like to thank the esteemed judges on the Global Carrier Awards panel for selecting LANCK Telecom. It warms our hearts that our wholesale carrier efforts in Africa and the Middle East are highly valued.
And, of course, we would like to congratulate the nominees. We truly appreciate being shortlisted alongside such distinguished and innovative companies.
See You in London
The Global Carrier Awards will be presented live on October 19, 2022, at Capacity Europe, the continent's largest telecom networking conference with a 22-year history.
We look forward to seeing you in London and celebrating the achievements of the global telecom industry together! Don't forget to book a seat.