Feb 19, 2020
LANCK Telecom: Focus on Africa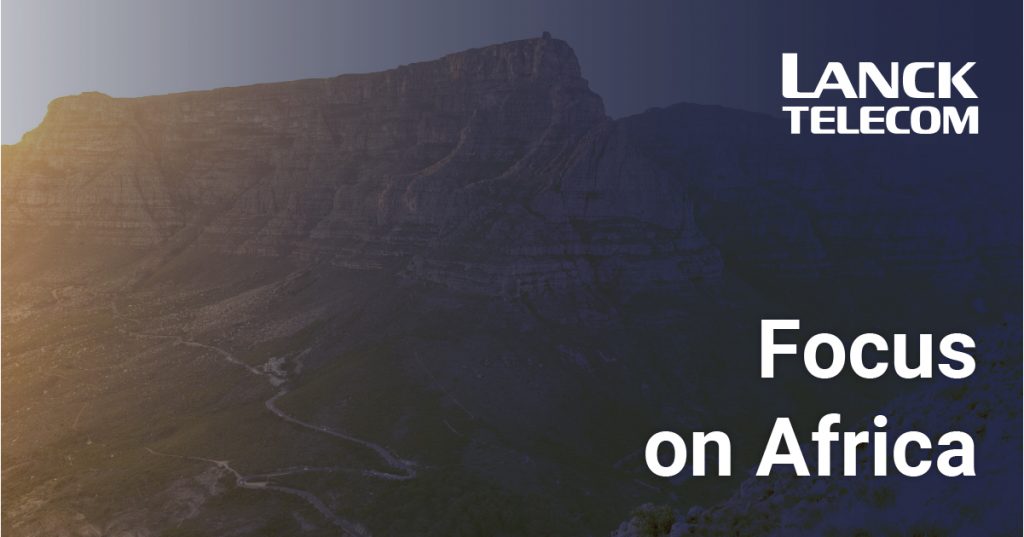 Africa is one of the key regions for LANCK Telecom.

Observations of the African market in 2019 are the following:
– We saw significant increase in volumes (44,8%) and revenues comparing to 2018;
– Many new direct interconnects with operators as well as local Tier 2 players were made;
– Many more projects included African destinations with regional partners as well as big international partners. More and more companies from other regions that were not specializing on Africa before, are showing much more interest in this region as everyone sees its great potential.
Voice challenges and opportunities
With the development of OTTs, Telecom Operators have seen a major drop in voice traffic. It was a big challenge for smaller wholesale players and many went off the market in recent years.
However, LANCK Telecom – as a global international wholesale carrier –  actually started to receive much more volumes from operators. We see that most MNOs are sending a larger percentage of their traffic via transit carriers.
They want to optimize their revenue streams and cost efficiency with zero compromise on quality.
We are also assisting the MNOs with expanding wholesale business by offering them existing and new interconnections and by redirecting new international traffic from grey routes to official channels.
Bundle deals and 'package' solutions
Apart from the 'standard' Voice solutions for cost reduction and revenue growth, LANCK's main strength is in the 'package' solutions and we have already achieved great results here.
LANCK Telecom is not just a Global Voice & SMS Carrier but also MVNO and MNO in Europe and Russia. — We offer many services in the Telecom sphere that can be white-labeled and tailored to your needs.
We see that more MNOs prefer a less number of trusted suppliers. This implies that trusted partners should be able to cover many of MNO's needs: their inbound and outbound Voice, SMS, Fraud protection and VAS, Enterprise solutions, customizable OSS/BSS systems, DIDs, IoT and RCS and many more — all to be provided by one trusted partner.
Just one example: in 2019 we were doing more and more bundle deals with MNO's that included different services. It turned out to be a great instrument. It helped to grow business with many partners and brought great value to them.
QoS
With our live QoS 24/7 monitoring and proactive quality assurance, we never compromise on quality. Besides flexible approach, punctual payments and other strengths listed above (i.e. our 'package' solutions).
Fraud Protection
One of the key challenges in modern telecom market is fraud, it affects us all – operators, carriers and clients.
We have developed several ways to make fraud protection effective & easy for our partners, and for market as a whole.
Our operator-grade Fraud Management System is free to try & use in basic version for all our voice partners. It works in real time, utilizes latest Machine Learning technology, and doesn't require investment in setup & maintenance. Reach out to know more and get a free demonstration.
With this system we make the whole market better, one partner at a time.
Our global efforts include active involvement in Anti Fraud working groups in GSMA, i3Forum and CFCA – as a change leader, solution provider and reliable business partner with decades of expertise. Our initiatives in protection from Robocalls with CLI Spoofing, Wangiri, PBX Hacking and other are recognized by largest mobile operators in the world as one of the most effective and forward-thinking.
Summary
We would be happy to discuss the cooperation in Voice, A2P SMS exchange, DIDs, RCS, Fraud Management System and VAS. We are sure that we can bring great value. We will help the MNOs and local partners outsource cost-reduction and fraud protection solution as well as bring new revenue streams and additional margin for new services.
To discuss the new opportunities in Africa, feel free to contact Alexander Vavilov or Gwen Van Niekerk.
Please find their contact details below:
Alexander Vavilov
Gwen Van Niekerk