Jul 21, 2021
LANCK Telecom named as Tier One A2P SMS Vendor by ROCCO Research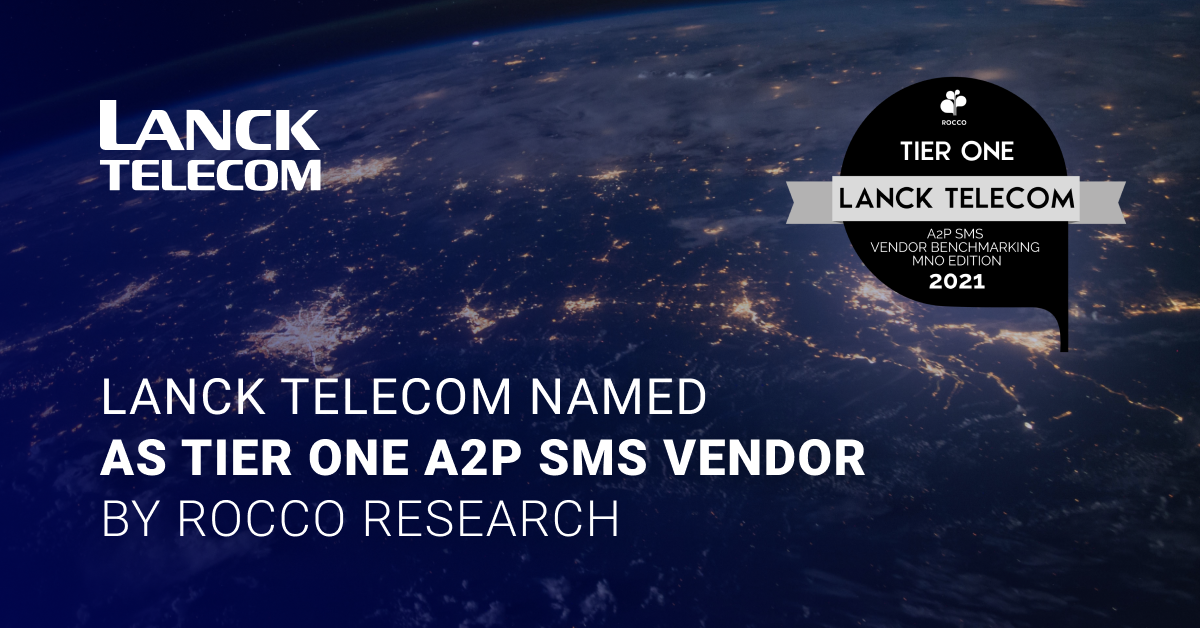 We are proud to be included in the ROCCO Research report as Tier One A2P SMS Vendor.
It is an honor for us to take the second position in the rating of the top 6 best vendors.
ROССO Group is one of the largest independent research associations in the telecom industry. ROССO Research annually publishes several types of reports on roaming, messaging, fraud and security in telecommunications.
Getting into the scope of such a reputable research is already a great recognition for a service provider. Besides, ROCCO team named LANCK a Tier One service provider in their research which is also very honorable for us.
LANCK Telecom would like to express gratitude to our MNO partners who voted for us in Rocco's polls.
From now on, we will try to keep the achieved level by further developing our innovative technologies, expanding the range of services and using a personalized approach to resolving issues of our partners.