Jul 13, 2022
LANCK Telecom Ranked as Tier One A2P SMS Vendor by ROCCO Research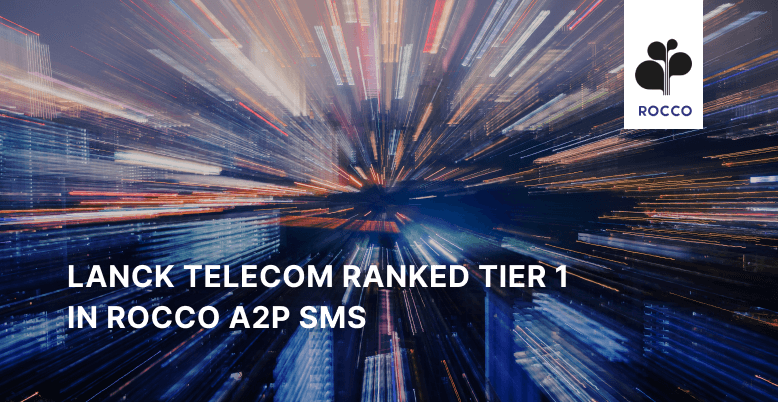 We are proud to announce that LANCK Telecom has reached Tier One status in the ROCCO Research A2P SMS Vendor Benchmarking Report 2022 – MNO edition. We are especially thrilled that this is the 2nd year in a row that LANCK has received this award.
Thank You to the Organizers and Fellow Vendors
We are thankful for the time and effort that ROCCO Research put into their work. ROССO Group is one of the largest independent research associations in the telecom industry with an excellent reputation. Being rated highly in several ROССO Research Reports over the years is a valuable and motivating recognition for us.
We are very grateful to our partners who voted for us. It warms our hearts to see how highly you rate our services. We are glad that you value our sustained efforts in the field of A2P messaging, our drive for innovation and our personalized approach to clients.
We also congratulate all of the Tier One Vendors for their great work! It is an honor to be included among you.
If you would like to find out more about LANCK Telecom's SMS Services, please have a look at our SMS page or send us a message.
About ROCCO Research 
ROCCO Research was founded in 2012 with the aim of providing unbiased insight that serves as a catalyst for positive change. They provide independent research and consulting services in the telecommunications industry and beyond. Their research has an excellent reputation and is valued highly by telcos globally. 
You can learn more about ROCCO research at roccoresearch.com