Jul 12, 2022
LANCK Telecom Wins at CC-Global Awards 2022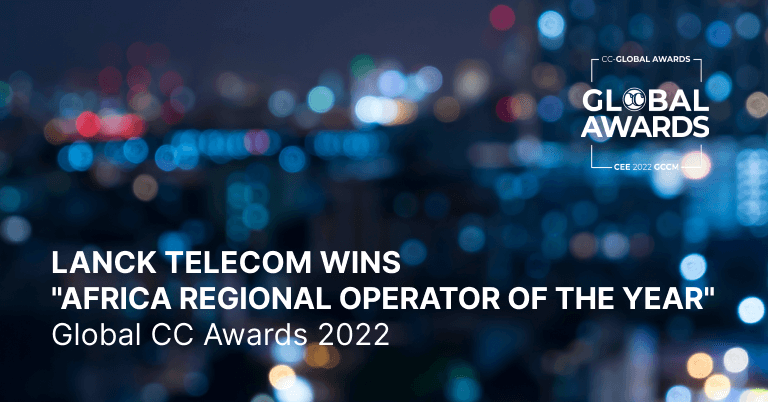 We are delighted to announce that LANCK Telecom has won in the "Africa Regional Operator of the Year" category at the prestigious CC-Global Awards (CCGA) 2022. We received the award at the 6th-annual CCGA 2022 Ceremony in Berlin on the 23rd of July. 
Thank You to All Involved
We are truly thankful to the Carrier Community and the esteemed panel of judges, which included telecom analysts and experts from the industry.
Our Regional Manager, Alexander Vavilov, was absolutely thrilled about the award: 
"Thank you dear GCCM team for this prestigious award! Africa is one of the key regions for LANCK Telecom.
We have significantly advanced our presence in recent years, with many Direct interconnects in the region, many long-term deals with Tier1's, one of the best anti-fraud systems and overall some of the best solutions for the African market!
I look forward to new African interconnects, more deals in the region with our current and new partners and, of course, I'm excited to meet you all at the GCCM Africa 2022 in Zanzibar on October 13th and 14th"
– Alexander Vavilov, Africa Regional Manager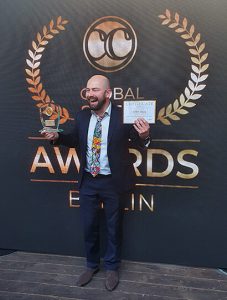 We also congratulate the winners of other categories! It's great to be recognized alongside the most innovative and high-achieving telecom wholesale operators and ecosystem partners from around the globe. 
---
The CC Awards is an awards ceremony held by the Carrier Community. It recognizes key innovations and achievements of telecom wholesale operators and ecosystem partners worldwide. You can learn more about the CC Awards here.
LANCK Telecom is a global player in the telecommunications industry, offering voice and SMS transit, telecom enterprise solutions, roaming, and fraud management. You can learn more about all of our services here.