Mar 15, 2023
LANCK Telecom Wins Gold in 3 Categories at 2023 Cybersecurity Awards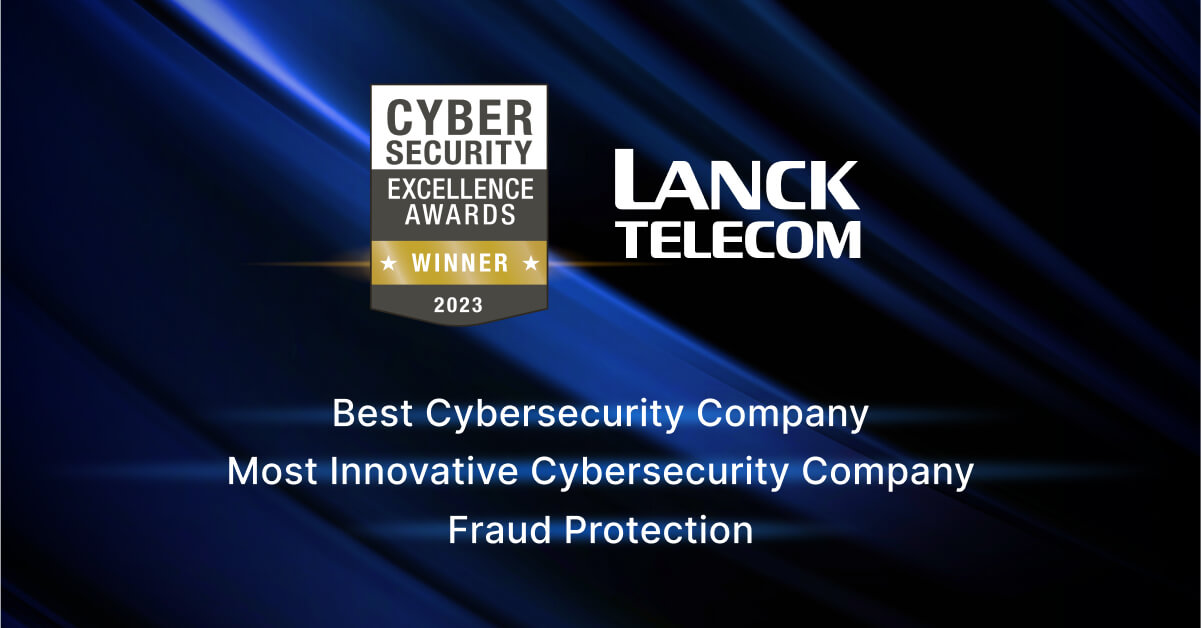 It is our great pleasure to announce that LANCK Telecom and our Fraud Management System (FMS) won three gold awards at the Cybersecurity Awards 2023.
We won the Company and Product/Service Awards for North American companies (100 to 499 employees) in the following categories:
Best Cybersecurity Company
Most Innovative Cybersecurity Company
Fraud Protection – Fraud Management System by LANCK Telecom
As an international carrier and service provider, we understand how crucial protection from voice and SMS fraud is for telcos and enterprises. That's why we put a lot of energy, thought, and resources into constantly updating our FMS capabilities to stay ahead of fraudsters and bring you the best anti-fraud service.
We are delighted that our efforts were rewarded once again by this specialized security award. In 2021, we also won two categories at the Cybersecurity Awards. Winning gold in three nominations this year shows not only the consistently high quality of our FMS but also our commitment to innovation and improvement.
We are truly thankful to the esteemed judges for their recognition and to our partners for voting for us!
About the Cybersecurity Excellence Awards
Cybersecurity Excellence Awards are presented by Cybersecurity Insiders in partnership with the Information Security Community on LinkedIn. This prominent global award taps into the vast experience of 570,000+ cybersecurity professionals to recognize companies, products, and individuals that show excellence, innovation, and leadership in information security.