Aug 5, 2021
LANCK Telecom FMS – Protection from PBX Hacking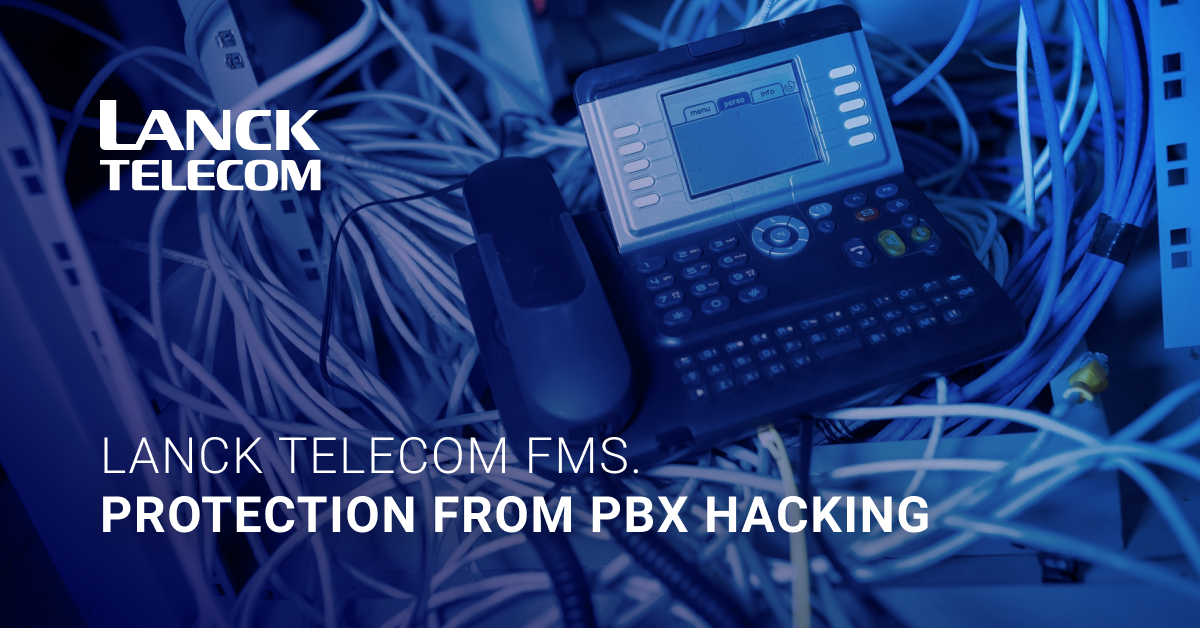 LANCK Telecom is celebrating its 20 year anniversary. And we have a gift for our current and future partners:
Our innovative FMS with full functionality, for FREE!
Our FMS is already in use by nearly 100 enterprises, transit carriers, and mobile & fixed line operators. The system protects them against different forms of International Revenue Share Fraud (IRSF) and calls to Premium Rate Services (PRS) including:
Unauthorized access fraud (PBX hacking, IP-PBX hacking, etc.);
Conference call fraud;
Roaming fraud;
Wangiri and Wangiri callbacks;
Enterprise callbacks fraud (Wangiri 2.0),
And many other types of nuisance calls such as robocalls, call bombing and silent calls for telemarketing or scamming purposes.
In a previous article we examined a novel fraud type – Wangiri 2.0. That article demonstrates our experience fighting a more well-known, but significantly risky fraud type – PBX hacking.
A PBX (private branch exchange) is a private telephone network within a company that connects the business to an external network of an operator.
Nowadays, PBXs (both IP or circuit-based) are considered an easy target for fraudsters because users are often unaware of the threat that PBX hacking poses and fail to implement even basic fraud protection.
For example, the PBX users don't change the default passwords provided by switch vendors that are easily available online and in user manuals.
PBX hacking is a huge fraud risk for enterprises & telecoms and leads to enormous revenue losses.
According to the Communications Fraud Control Association (CFCA), in 2019 PBX hacking was the #1 telecom fraud method, causing a global fraud loss of $3.64 billion USD.
There exist two main fraud scenarios for PBX hacking:
Pumping generated traffic through the victim PBX
Pumping natural traffic through the victim PBX
It's important to notice that although the second scenario is less popular with fraudsters, PBX hacking with natural traffic isn't so easy to detect.
Here, we consider the fraud scheme from the first (most popular) scenario.
Fraud scheme:

fms@lancktele.com.
In our next article, we demonstrate how we protect against Wangiri fraud. Follow us on social media to not miss any news!